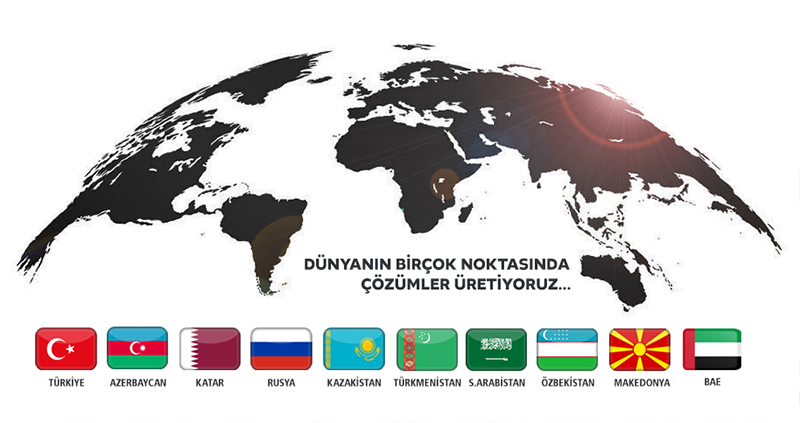 Together with the interest for working in all over the world, HANDAR has provided solutions so far for 8 different countries. There are especially Energy, Cement, Fertilizer, Petrol, Natural Gas, Iron Steel, Glass and similar industrial structures, Hospital, Airport, Hangars, Library Building, Mass Housing and Infrastructure projects in the portfolio.
Recently, projects in the CIS region and the Middle East region have been gaining weight in Handar's baggage..
The steel works of the +318-meter-high offshore towers of the 1915 Çanakkale Bridge and the steel works of the 85,000-person capacity Lusail Stadium, where the Final Match of the Qatar 2022 World Cup will be played, are, as always, the reflections of the broad culture that Handar offers to its international customers in the steel industry.
The success of Handar in the sector is based on the uncompromising time management, personnel management in accordance with professional and institutional criteria, international occupational safety and quality management culture practices that it adds to the projects.